---
7-6-04
I hope everyone had a nice and safe Fourth... If you haven't received your Hard to Die DVDs yet (and you should have--get off your lazy butts and buy it, hello), click on the picture below...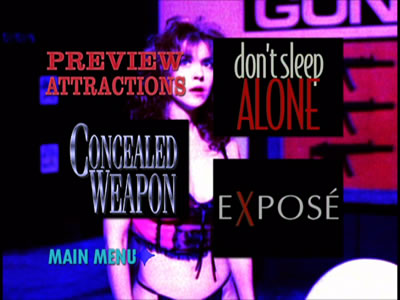 6-28-04
Hey, everyone, this is the site's new home - http://www.project73.net/oldhockstatterplace/

Please update all links, bookmarks, etc. Thanks! HTD DVD section coming soon!

5-12-04
Good 'ole Jason Paul Collum was nice enough to send me an autographed DVD copy of Something to Scream About, signed by Brinke Stevens, Julie Strain, Lizzy Strain, Ariauna Albright, and Night of the Living Dead's own Judith O'Dea! Thanks to Jason and all the nice gals who signed!! See it today!!



4-22-04
Hey...look what I found on DVD Planet!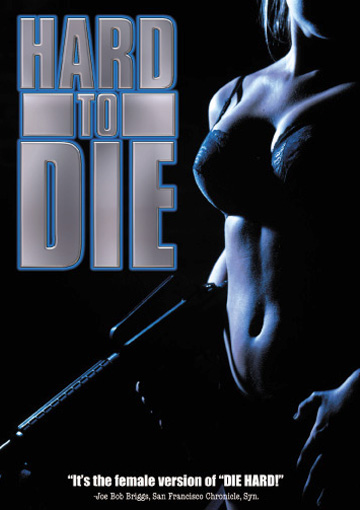 Doesn't look like New Concorde will be going all out for this DVD release--not very surprising...but at least it's FINALLY coming to DVD!! *yay!!*

4-18-04
Hard to Die is finally making it's way to DVD scheduled for a 6/22/04 release from New Concorde! DVD Planet is offering it for pre-order for only $6.99! Some sites feature it as running 81 minutes. Perhaps it's the extended European version?

3-27-04
If you've checked out Sally Mattison's site lately, you'll notice she has streaming versions up for Hold Your Fire and Pale Imitation, two songs she sang for SPM 3.

2-29-04
You never know what you'll find on eBay...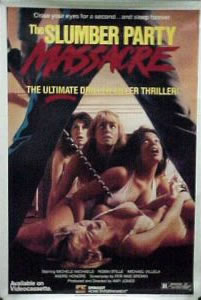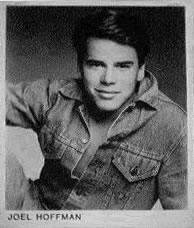 Also, be sure to check out John Klyza's new site, Retro Slashers!

2-18-04
John Klyza of sleepawaycampfilms.com was nice enough to scan the Australian/New Zealand covers for SPM, SPM 2, SHM, and HTD. Thanks a lot, John. :-)

2-17-04


Linda and Kim reunited at SOMETHING TO SCREAM ABOUT event!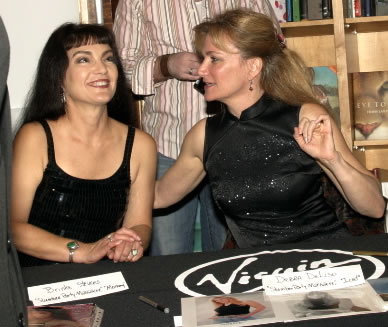 Read all about it here!

We love you, Seether.


2-14-04
We lost a very beloved member of our family a few hours ago--Seether Forsythia Brown, my sister's female Boston Terrier. She was battling what we believe was a combination of an inner ear infection and canine vestibular disease. She passed on peacefully in her sleep. She will feel no more pain. We love you, little girl, and we'll miss you so much... My sister has made a page dedicated to Seether - here.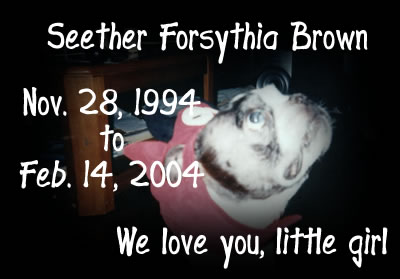 1-27-04
Follow this Tempe Entertainment link to read all about the February 13th Virgin Megastore (Los Angeles) Something to Scream About event.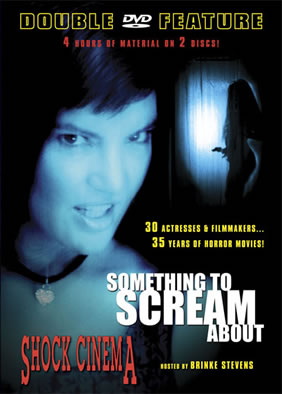 1-25-04
New, prettier video captures up for all the DVD sections. Enjoy!

1-11-04
Okay, I must have brain damage for not checking out the forum every once and awhile... These posts below are almost 2 years old and guess who they're from? Deborah Brock (SPM 2 Writer/Director)!!

Thread: Hey, Tony!

Hey Tony, Great site. Your trivia for SPM2 was right on the money. However, comment in the "Goofs" section that the drill changed length is not true. It was always the same, but different camera lenses might have caused it to appear to be different lengths. DBrock

Total Posts: 2 | Joined Sep. 2002 | Posted on: 11:55 am on Sep. 26, 2002

Thread: "If Only"?????????

Wednesday Week had an album out with LA independent label Enigman Records in 1986 when SPM2 was made. I thought it was great to support a female band that had some fun songs. They read the screenplay and really liked the fact that the film (called at the time "Don't Let Go") was a feminist horror movie and a satire of horror movies in general...this is what people don't understand when they think they think the film is unintentially bad. The style was all very intentional to comment on the genre of horror movies by making one that screwed with "genre rules" by doing it as a music...Wednesday Week only did I believer one album for Engima Records. Might be able to find it in a vintage album store. DBrock

Total Posts: 2 | Joined Sep. 2002 | Posted on: 12:03 pm on Sep. 26, 2002

From now on, no more neglecting the forum--I'll post if you guys post--sign up today if you haven't already and start posting! And Deborah, I apologize for not noticing sooner--please e-mail me!!

1-10-04
Ever wondered what happened to Wendy Martel ("Linda" from SHM)? Thanks go to Jade for finding this site. Also, I'd like everyone to check out this Night of the Comet DVD petition that Chris McCarthy sent to me. It's a great movie that needs to finally be released to DVD, everyone! ...So is Chopping Mall...What happened to that, Jim? lol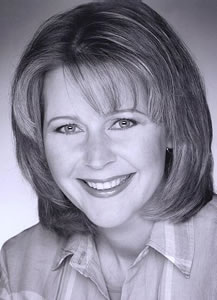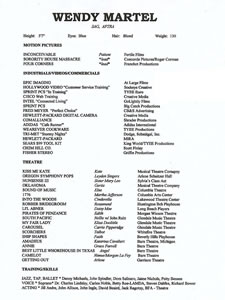 1-4-04
I have been up all night, fixing bugs on the site and re-scanning images to make everything look a little bit purtier... I also added two new pages: