---
Click on a cast member's name to read more about them.

Weirdo...Yan Birch
Diane...Brandi Burkett
Janine...Hope Marie Carlton
Jackie Cassidy...Keely Christian
Susie...Maria Claire
Davis...Alexander Falk
Maria...Maria Ford
Ken Whitehouse...Brittain Frye
O'Reilly...Wayne Grace
Duncan...David Greenlee
Michael...Garon Grigsby
Morgan...M.K. Harris
Sarah...Devon Jenkin
Pizza Girl...Marta Kober
Tom...David Kriegel
Frank...David Lawrence
Uncle Billy...Ron Smith
Juliette...Lulu Wilson

Yan Birch...Weirdo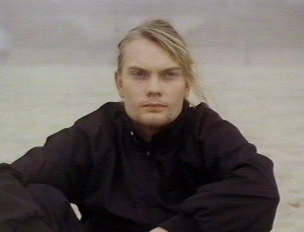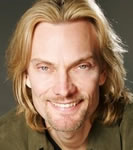 Born: April 29, 1965
Xaxjo, Sweden
Selected Filmography
Bless the Child (2000)
Sucker: The Vampire (1998)
Cyber Bandits (1995)
People Under the Stairs (1992)
Links
Brandi Burkett...Diane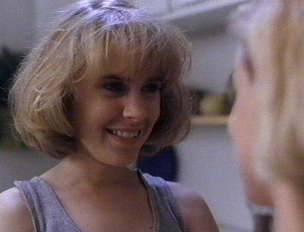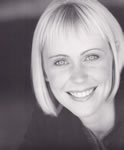 Selected Filmography
Liar Liar (1997)
The Heidi Chronicles (1995, TV Movie)
My Boyfriend's Back (1993)
There Goes My Baby (1993)
Spooner (1989, TV Movie)
Time Trackers (1989)
A Brand New Life (1989, TV Series)
TV Guest Appearances
Frasier (1997, Episode - To Kill a Talking Bird)
Diagnosis Murder (1996, Episode - Love is Murder)
The Fanelli Boys (1990, Episode - Father Smoke)
Who's the Boss? (1989, Episode - Ton-An Enterprises)
Links
Hope Marie Carlton...Janine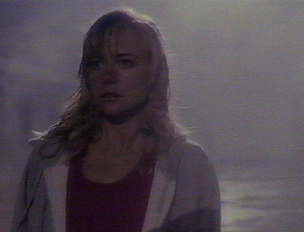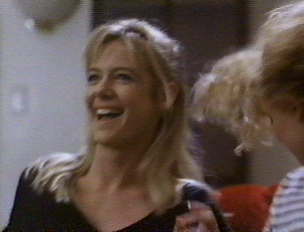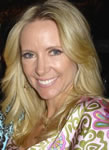 Born: March 3, 1966
Riverhead, New York
Birth Name: Hope Marie Rizzitano
A former Playboy Playmate of July 1985, Hope Marie Carlton has also appeared in two episodes of TV's Baywatch in 1989.
Selected Filmography
The Stand (1994)
Ghoulies 3 (1991)
How I Got Into College (1989)
Slaughterhouse Rock (1988)
A Nightmare on Elm Street 4: The Dream Master (1988)
Links
Keely Christian...Jackie Cassidy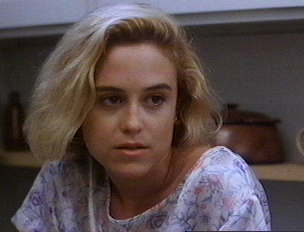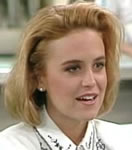 aka Keely Small


Very little is known about Keely Christian, other than she appeared in a few movies and TV shows during 1989-1991. She had guest appearances on such shows as Charles in Charge, Parker Lewis Can't Lost, Married with Children, Growing Pains, and A Brand New Life. Catherine Cyran had told me that Keely was just starting out when she did SPM 3 and that she realized the film was a good opportunity. Anyone that can help me locate Keely, please e-mail me!

Selected Filmography
Earth Angel (1991, TV Movie)
Hollywood Boulevard 2 (1989)
A Brand New Life (1989, TV Series)
Links
Maria Claire...Susie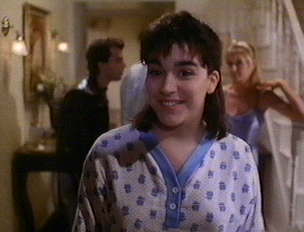 Selected Filmography
Silk 2 (1989)
Society (1989)
Links
Maria Ford...Maria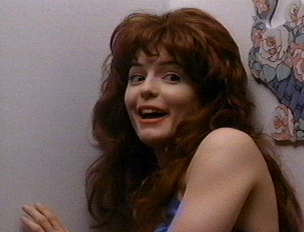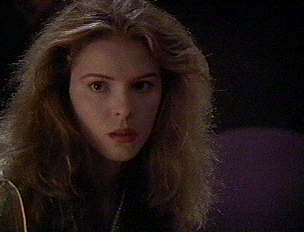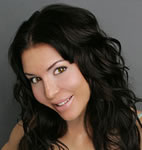 This actress has done several movies, many for New Concorde, and is best known for her countless, sexy portrayals in films. Night Calls: The Movie, Part 2 (1999), Alien Terminator (1995), Burial of the Rats (1995), Stripteaser (1995), The Haunting of Morella (1990), and Stripped to Kill 2 (1989) are only a few films on her long list of credits.
Links
Brittain Frye...Ken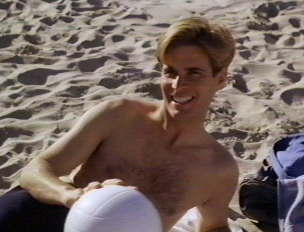 Selected Filmography
Santa Barbera (1989, TV Series)
Hide and Go Shriek (1988)
Less Than Zero (1987)
TV Guest Appearances
Dallas (1990, Episode - Unchain My Heart)
Highway to Heaven (1987, Episode - Heavy Date)
Links
Wayne Grace...O'Reilly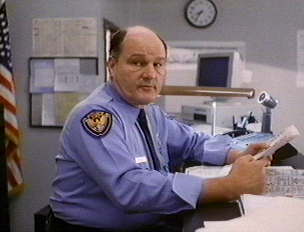 Wayne Grace has an extensive Selected Filmography, appearing in such films as Baldur's Gate 2: Shadows of Amn (2000), My Engagement Party (1998), Volcano (1997), Lord of Illusions (1995), The Chase (1994), Scanner Cop (1990), Dances with Wolves (1990), Buried Alive (1990, TV Movie), The Running Man (1987), Mask (1985), and Friday the 13th: The Final Chapter (1984). He's also had many TV guest appearances on such shows as The Dukes of Hazzard (1984) and Kojak (1975).
Links
David Greenlee...Duncan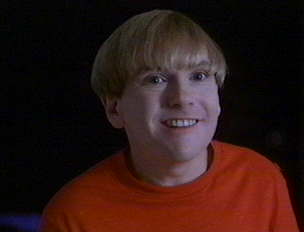 Born: Newport Beach, California
Selected Filmography
Panther (1995)
Fatal Instinct (1993)
Providence (1991)
Iron Eagle (1986)
Fame (1982, TV Series)
Links
Garon Grigsby...Michael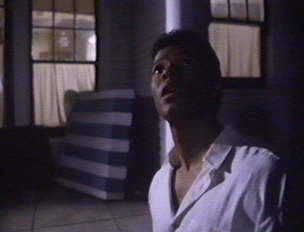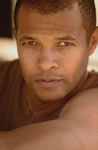 Garon Grigsby has made numerous appearances on such TV shows as The Fresh Prince of Bel-Air, Quantum Leap, In Living Color, L.A. Law, Days of Our Lives, Beverly Hills, 90210, Moesha, Grey's Anatomy, Zoey 101, and Southland. He also played a security guard in 1990's Watchers 2.
Links
M.K. Harris...Morgan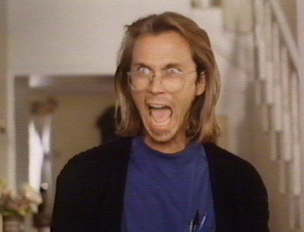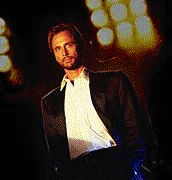 aka Michael Harris
Selected Filmography
Amy's Orgasm (2000)
Dark Spiral (1999)
The Burning Zone (1996, TV Series)
Sleepstalker (1995)
The Pickle (1993)
He Said, She Said (1991)
Zapped Again! (1990)
Links
Devon Jenkin...Sarah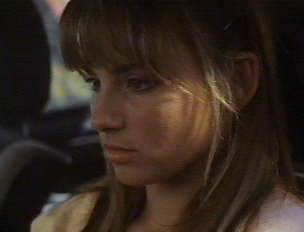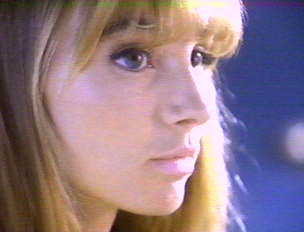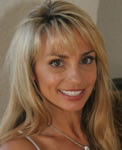 Devon Jenkin was the girl in Tom Petty and the Heartbreaker's video for Free Fallin'. She also did a horror flick in 1987 called Twisted Nightmare and a women-in-prison comedy called Slammer Girls. She's apparently still skateboarding (like in the music video) and has hosted Adrenaline TV. Now, she goes by the last name of Kidd and hosts Celebrity Fitness
Thanks to Dave for the above information.
Links
Marta Kober...Pizza Girl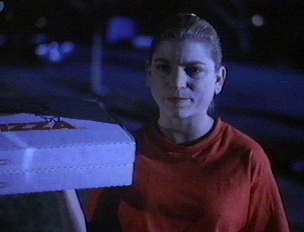 aka Marta Scorsese
In 1993, Marta Kober, under the name of Marta Scorsese, perfomed in a band, The Bomb. She is probably best known for her role as Sandra in Friday the 13th 2, but has also made appearances on such TV shows as Happy Days, Magnum, P.I., Matlock, Full House, and Law & order (which was also her last credit in 1995).

For the past 5-6 years, Marta has been missing. Many people, especially fans of the Friday the 13th series, have been trying to figure out her whereabouts.

Here is some information from site visitor Craig:

"My good friend John puts on Horror Cons in TX, he has been trying to find her for years along with the official Friday the 13th website.

Marta Kober has been MIA for about the last 5-6 years. She was living with some friends and one day she just left without saying anything to any of them. They told her family about it who have been trying to locate her ever since, and have had no luck whatsoever finding her.

Seems like everyone from family, friends & people she worked with have no clue where she is or what happened to her. My friend John did manage to track down some of her friends she was living with, as well as her family (who are very worried about her) they all said that Marta is officially MIA."
Selected Filmography
Inside Out (1991)
Patty Hearst (1988)
Rad (1986)
Neon Maniacs (1985)
School Spirit (1985)
Friday the 13th 2 (1981)
Links
David Kriegel...Tom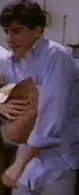 Selected Filmography
Accidental Detective (2000)
Sticks (1995)
Playing Dangerous (1996)
Leaving Las Vegas (1995)
Speed (1994)
Alive (1993)
Sexual Response (1992)
Links
David Lawrence...Frank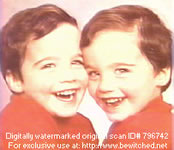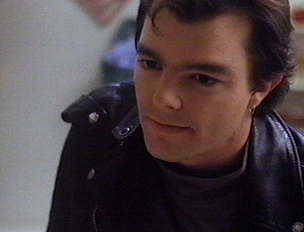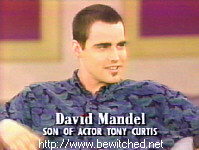 aka David Mandel-Bloch
I found the following information about David to be very interesting (thanks to Craig):

...David Lawrence (Now goes by the name of David Mandel-Bloch) and his twin brother Greg claim to be the unacknowledged twin sons of Tony Curtis.

Upon further investigation, I found out that he and his brother Greg played Alex Stephens on Bewitched!

Biography from IMDb:
Like his twin brother Greg, David is gifted in both art and writing poetry and has attended college on and off. One of David's favorite artistic pastimes is painting Simpsons characters on denim jackets. His past acting credits include the TV movie Victory at Entebbe and several commercials for Listerine, Southwestern Bell and Pillsbury. He has always appeared on TV in tandem with his brother! "Who knows" he says. "One of these days I may even return to acting, but for now, I prefer to kick back and experiment with a lot of different careers." Today one of those careers includes being the head chef and kitchen manager for Italy's Little Kitchen in Manhattan Beach, CA [which has since closed]. Besides painting, David enjoys skiing, riding motorcycles and skateboarding. His favorite TV shows include MASH, Absolutely Fabulous, COPS and All My Children (the only soap he can stand). David is engaged to Paula Matveld.

Visit Bewitched.net for a video clip and streaming audio of David and Greg's appearance on Vicki Lawrence's talk show back in 1992. Interesting stuff...

Links


Ron Smith...Uncle Billy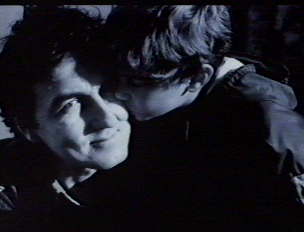 Selected Filmography
The Five Heartbeats (1991)
Joys of Jezebel (1970)
The Notorious Cleopatra (1970)
Links
---
[Home][The Slumber Party Massacre][Slumber Party Massacre 2][Slumber Party Massacre 3][Sorority House Massacre][Sorority House Massacre 2][Hard to Die][E-mail]
---
© 2001 to present, The Old Hockstatter Place

This site is completely unofficial, and is not endorsed by anyone affiliated with the Slumber Party Massacre or Sorority House Massacre series - both © New Concorde/Horizons. All site material was produced by the webmaster, unless otherwise noted. Images, sounds, etc. are to be uploaded to your own server if used on other sites, along with credit to their rightful owners. Site best experienced using 800x600 or 1280x1024 resolutions with Internet Explorer.