---
Click on a cast member's name to read more about them.

Beth...Angela O'Neill
Linda...Wendy Martel
Sara...Pamela Ross
Tracy...Nicole Rio
Bobby...John C. Russell
Andy...Marcus Vaughter
John...Vincent Bilancio
Craig...Joe Nassi
Mrs. Lawrence...Mary Anne
Dr. Lindsey...Gillian Frank
Technician...Joseph Mansier
Larry...Robert Axelrod
Detective Gilbert...Fitzhough Houston
Nurse...Marsha Carter
Professor...Maureen Haukes
Night Orderly...Alan Eugster
Teacher...Phyllis Frank
Steve...Thomas R. Mustin
Cindy...Susan Bollman
Shop Owner...Ruy Spluke
Gas Station Woman...Hammer
U-Hauler...Todd Darling
U-Helper...Jon Hofferman
Policeman...Patrick Fahey
Policeman...Bob Moore
Laura...Hilary Hollingsworth
Cathy...Aimee Brooks
Janet...Kara Joy
Susan...Ivory Berry
Mother...Shirley Aldridge
Father...Scott Martin

Angela O'Neill...Beth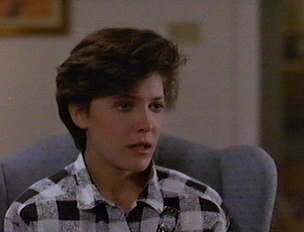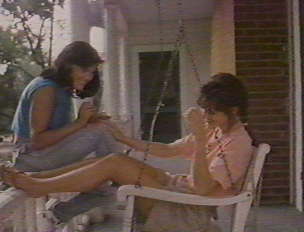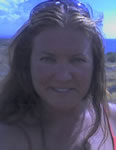 Obtained her GED and quit high school after her sophomore year. More recently, she has worked as either assistant property master on The Haunting (1999) and as prop master on She's All That (1999). Orginally from Calistoga, California.
Selected Filmography
River of Diamonds (1990)
Enemy Unseen (1989)
Grandma's House (1989)
Alien Nation (1988)
Links
Wendy Martel...Linda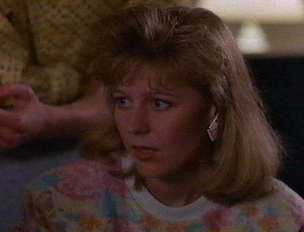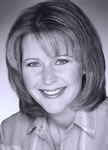 Both Pamela Ross and Nicole Rio attended Wendy's wedding a few years after they filmed SHM.

Wendy is from Washington, where she worked in local theater.

Wendy Martel attended Scripps College in Claremont, California, and graduated in 1983. Also, her married name is Wendy Martel-Vilkin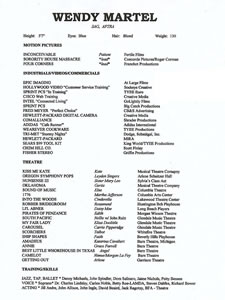 Thanks go to Dave for the last bit of information and Jade for the picture and resume link.

Links
Nicole Rio...Tracy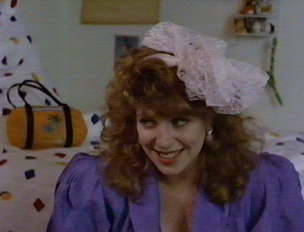 Selected Filmography
Gang Justice (1994)
The Visitants (1987)
Terminal Exposure (1987)
The Zero Boys (1986)
Santa Barbera (1984, TV Series)
Links
John C. Russell...Bobby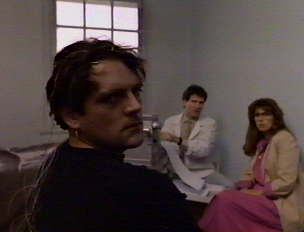 July 8, 1957 - March 13, 1997
Birth Name/aka John C. Schmidt
There is not much information known about this actor's death. I heard this from The Internet Movie Database, which is synonymous for false information. Although, it may also be true, and I wish to pay homage to him. Produced, wrote, and directed (with Todd Lockwood) Berny Trogg, a seven-minute animated film which won the PBS Young Filmakers Contest (Senior Division/Western Region) in 1973.
TV Guest Appearances
Santa Barbera (1989, Series)
The Slap Maxwell Story (1988, Series)
Links
Marcus Vaughter...Andy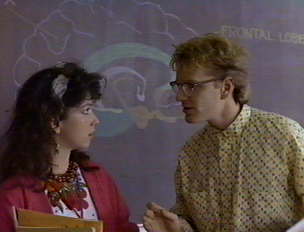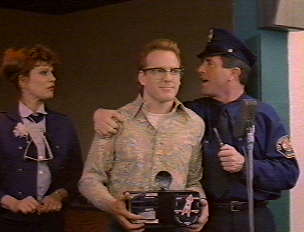 Selected Filmography
Vice Academy 2 (1990)
Nightmare Sisters (1987)
The Visitants (1987)
Links
Vincent Bilancio...John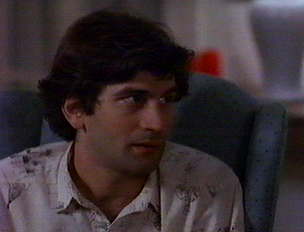 aka Vinnie Bilancio
Vincent J. Bilancio
Vincent J. Bilancio
Selected Filmography
Deadly Scavengers (2001)
Witchcraft 9: Sisters in Blood (2000)
Hard (1998)
Life During Wartime (1997)
Sweethearts (1996)
Links
Robert Axelrod...Larry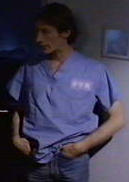 Born: May 3, 1950
Los Angeles, California
Robert Axelrod has been currently doing voices on such kids' TV series as Digimon, Power Rangers, and Spider Man.
Selected Filmography
Dead Badge (1995)
Chance (1990)
The Blob (1988)
Bates Hotel (1987, TV Series)
Links
Aimee Brooks...Cathy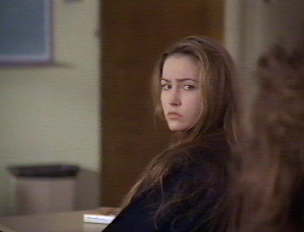 Selected Filmography
Open Season (1996)
True Crime (1995)
Mudding Through (1994, TV Series)
Critters 3 (1991)
Days of Our Lives (1990, TV Soap)
Moving Target (1988, TV Movie)
Links
---
[Home][The Slumber Party Massacre][Slumber Party Massacre 2][Slumber Party Massacre 3][Sorority House Massacre][Sorority House Massacre 2][Hard to Die][E-mail]
---
© 2001 to present, The Old Hockstatter Place

This site is completely unofficial, and is not endorsed by anyone affiliated with the Slumber Party Massacre or Sorority House Massacre series - both © New Concorde/Horizons. All site material was produced by the webmaster, unless otherwise noted. Images, sounds, etc. are to be uploaded to your own server if used on other sites, along with credit to their rightful owners. Site best experienced using 800x600 or 1280x1024 resolutions with Internet Explorer.