---
Click on a cast member's name to read more about them.

Trish Deveraux...Michele Michaels
Valerie...Robin Stille
Russ Thorn...Michael Villela
Kimberly "Kim" Clark...Debra Deliso
Jackie...Andree Honore
Diane...Gina Smika Hunter (as "Gina Mari")
Courtney...Jennifer Meyers
Neil...Joe Johnson
Jeff...David Millbern
John Minor...Jim Boyce
Coach (Rachel) Jana...Pamela Roylance
Linda...Brinke Stevens
David Contant...Ryan Kennedy
Telephone Repairwoman ("Mary")...Jean Vargas
Mrs. Deveraux...Anna Patton
Mr. Deveraux...Howard Purgason
Carpenter...Pam Canzano
Pizza Boy...Aaron Lipstadt
Paper Boy...Francis Menendez
Mark...Joe Dante (uncredited)

Robin Stille...Valerie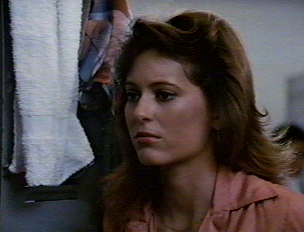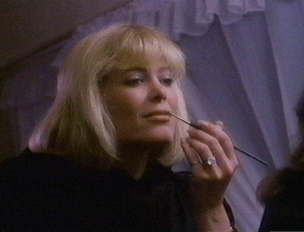 Nov. 24, 1961-Feb. 9, 1996
Birth Name: Robin Rochelle Stille
aka Robin Rochelle
Sadly, Robin Stille committed suicide in 1996 in Burbank, California (born in Philadelphia, Pennsylvania) and was buried in Rose Hill Cemetery. I don't think any reason has been stated, which is a tragedy to her fans. Her parents were Jere Stille and Sarah Bridge, and she had two sisters, Dawn and Melanie Stille, along with a brother, Jere Scott Stille. She had twin sons, who were named Justin and Joshua Creadick. Her drinking problem on the set of Sorority Babes in the Slimeball Bowl-o-Rama has been mentioned a few times, including this entry for the film in Focus #2: Brinke Stevens
SORORITY BABES IN THE SLIMEBALL BOWL-A-RAMA (1987) -- Linnea Quigley recommended me and Michelle Bauer for this film, originally titled THE IMP. We spent 1-1/2 months working together near San Diego, CA. (Michelle and I shared a hotel room, which was lots of fun. She always had a well-stocked beer cooler!) Since the budget was too low to rent a bowling alley during peak daytime hours, we had to wait till it closed at 9 pm, then shoot all night until 9 am. It was a very rough schedule (imagine eating breakfast at 4 pm every day!), and I was badly injured when I dislocated my knee in a shopping mall fight-scene. Linnea got badly battered, too, when her larger fighting partner (referring to Stille) frequently drank too much vodka and lost her restraint. Despite the many hardships, however, there was good camaraderie and fond memories for our trio.
Here is some information given to me by a director who had Robin audition for one of his movies. The director wishes to remain anonymous, so please do not ask me about this:

"...Robin Stille auditioned for [deleted], though I didn't use her. She seemed very troubled at the time, she told me that her agent was negotiating to get her to return for SPM 2, and the film company passed on using her. Not sure how much it had to do with her suicide, but she was very upset over it.

Because Robin was the only character to survive SPM, she immediately assumed they would need her for the sequel. While she was having her agent call in her demands, they had never planned for her character to be in the sequel, it was an entire new group of girls.

She was never turned down or recast for the sequel. They just never planned on using her in the first place, and it must have hurt when she found out.

This was still around 1988, so it was well before her suicide. I was told by many people that she had alcohol problems and she wasn't a good choice of someone to hire. That was the last year she did any feature film work, so I think it had finally caught up with her. Hollywood is a small town."

On the contrary, we all know that Robin was not the sole survivor of SPM and was re-cast in SPM 2 for Courtney's nightmare sequences. Whether or not they originally intended to have the character of Valerie return in any form is currently unknown to me. Very shocking news, indeed.

Information on the actress is very scarce, but some think that maybe her drinking problem influened her to take her own life, along with the possiblity of her not doing too well in the film business. All in all, she will be greatly missed.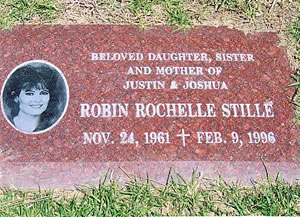 Photo courtesy of Natalie


Selected Filmography
American Ninja 4: The Annihilation (1991)
Vampire Knights (1987)
Winners Take All (1986)
TV Guest Appearances
Jake and the Fatman (1987 - Episode: God Bless the Child)
Links
Michael Villela...Russ Thorn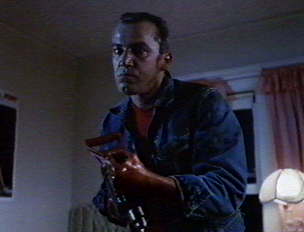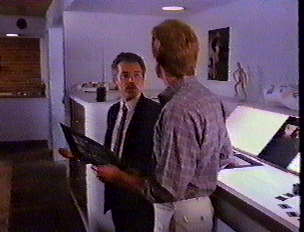 Selected Filmography
Wild Orchild 2: Two Shades of Blue (1992)
Wild Orchid (1990)
Gotham (1988/TV)
Love Letters (1983...aka Passion Play and My Love Letters)
TV Guest Appearances
Amazing Stories (1987 - Episode: Blue Down Under)
Links
Debra Deliso...Kimberly "Kim" Clark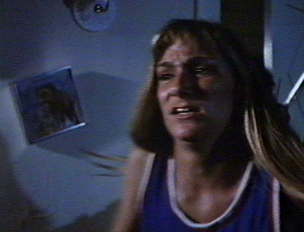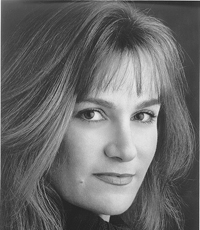 aka Debra DeLiso
aka Debra A. Deliso
aka Debra De Liso
After being stuffed dead into a refridgerator in The Slumber Party Massacre, Deliso made a few films, including the 1988 slasher film, Iced, in which SPM co-star Joseph Allan Johnson was also in and wrote. Having studied Shakespeare at the Royal National Theatre's Summer Programme sponsored by Sir Ian McKellan, Debra was received a fellowship and her MFA in Acting at UCLA, along with earning a Master's Degree in Theatre from CSULA, where she wrote her Master's Thesis, The Physicalization of a Role. Some of the theatre productions Debra's taken part in include her title role in Agnes of God at the Edinburgh Festival, which was well-perceived by critics, a Siamese twin in Air For One at the Center Stage Theatre in Santa Barbara, and her critically acclaimed portrayal of Blanche DuBois. Today, she teaches acting and movement classes at the American Academy of Dramatic Arts and various Los Angeles colleges and studios. She recently received a grant from the California Arts Council and wrote/directed an original play with women in prison.
Selected Filmography
Dr. Caligari (1989)
Iced (1988)
Outrageous Fortune (1987)
Theatre
Agnes of God
Air For One
Links
Andree Honore...Jackie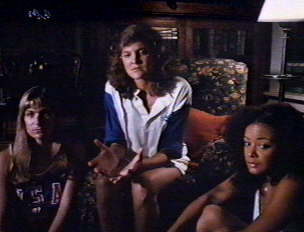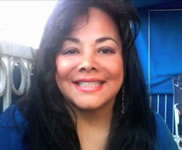 Andree Honore is married to "NFL Great "Dennis Smith" Retired Denver Broncos 14 years NFL All-Pro Safety." (from Andree's YouTube page) She has a YouTube page, which you will find the link for below.
Links
Gina Smika Hunter...Diane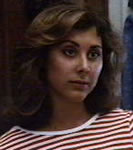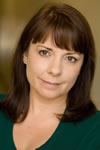 aka Gina Mari
To view filmography, please go here
Resume:

Film:

Sword and the Sorcerer ... Alana (Albert Dyun)
Bad News Bears ... Supporting (CBS)
Busting ... Supporting (Peter Hyams)
Last of the Red Hot Lovers ... Elevator Girl (Neil Simon)

Television:

Young and the Restless ... Supporting (CBS)
Between Darkness and Dawn ... Supporting (CBS)
FreeStyle ... Jo (Kcet)
Two of Us ... Cindy (CBS)
Kojak (CBS)
Friend ... Mary (ABC)
Family ... Jane (ABC)
Little House ... Elizabeth (Michael Landon - Dir.)
Oregon Trail ... Rachel Thorpe (Regular Role NBC)
Trapper John ... Babysitter (CBS)
All in the Family ... Tina (CBS)
Six Million Dollar Man
Joe Johnson...Neil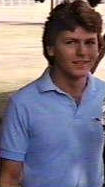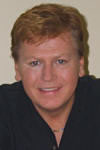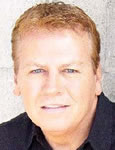 aka Joseph Alan Johnson



Joe Johnson now resides in Florida and is a part of the Early Bird Dinner Theatre group in Clearwater, FL. You can visit their site here and read an actors spotlight on Joe here.

Filmography
House of Lost Souls (1989, TV...aka La casa delle anime erranti)
Iced (1988, Star/Writer)
Berserker (1987)
Hollywood Hot Tubs (1984)
David Millbern...Jeff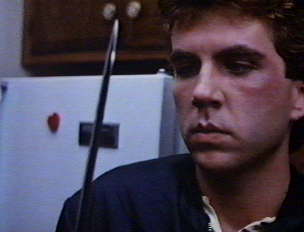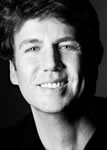 Selected Filmography
Sanctimony (2000)
The Extreme Adventures of Super Dave (2000)
Kiss of a Stranger (1999)
Red Team (1999)
Sweetheart Murders (1998)
Gods and Monsters (1998)
Different Strokes (1997)
Dog's Best Friend (1997)
The Night That Never Happened (1997)
Doomsday Rock (1997, TV Movie)
The Twilight of the Golds (1997, TV Movie)
Cyberella: Forbidden Passions (1996)
Monno's Mind (1996)
Dead Weekend (1995, TV Movie)
Midnight Confessions (1995)
Amanda and the Alien (1995, TV Movie)
Bank Robber (1993)
Illegal Entry: Formula for Fear (1993)
Blame it on the Vodka (1992)
Bikini Summer (1991)
Robotech (1985, TV Series)
Sorceress (1980)
Links
Jim Boyce...John Minor
Selected Filmography
Crime and Punishment in Suburbia (2000)
The Seller (1997)
Crimson Tide (1995)
Police Academy 2: Their First Assignment (1985)
Links
Pamela Roylance...Coach Jana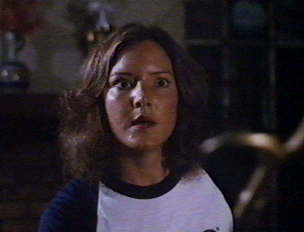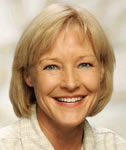 Born: March 27, 1953
Portland, Oregon
Selected Filmography
Hexed (1993)
Deadly Intent (1988)
Addicted to His Love (1988, TV Movie)
Little House: The Last Farewell (1984, TV Movie)
Little House: Bless All the Dear Children (1983, TV Movie)
Little House: Look Back to Yesterday (1983, TV Movie)
Days of Our Lives (1983-1984, TV Soap)
Little House on the Praire (1982-1983, TV Series)
Links
Brinke Stevens...Linda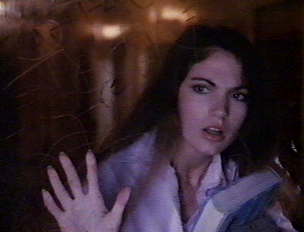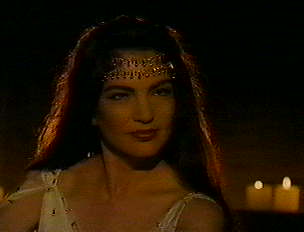 Born: Sept. 20, 1954
San Diego, California
Birth Name: Charlene Elisabeth Brinkman
aka C.B. Stevens
"Inspired by science fiction books, my ultimate childhood dream was to be a xenobiologist -- the first woman on a spaceship to study alien life forms. But by age twelve, I realized the space program wasn't keeping up with my own ambitions. Instead, I opted for oceanography, exploring the earth's last unknown frontier."
-- Brinke Stevens, Focus #2: Brinke Stevens
Brinke Stevens worked two years as an environmental consultant for a nuclear plant near her birthplace of San Diego, CA after receiving a Masters Degree in marine biology. Unsuccessful in finding a science-related job in Los Angeles, Brinke and husband Dave Stevens (The Rocketeer comic artist) divorced, leaving Brinke looking for modeling work to support herself. Brinke started out as an extra in movies, such as ...All the Marbles (1981), Private School (1983), Fatal Games (1984), Star 80 (1983), and This is Spinal Tap (1984), also appearing in Oui, Playboy, and Penthouse magazines. The Slumber Party Massacre (1982) was one of her earlier and longer roles, but Brinke had to decline to having a bigger starring role, due to scheduling conflicts.
Around 1987, Brinke was finally made into a "scream queen" by Fred Olen Ray and David DeCouteau, two directors whom she'd worked on in many movies with, including Nightmare Sisters (1987), Sorority Babes in the Slimeball Bowl-o-Rama (1988), Shock Cinema (1991), Warlords (1988), Mob Boss (1990), Haunting Fear (1990), Bad Girls from Mars (1990), Spirits (1991), and Teenage Exorcist (1991). Her status was quickly established, and she is to this very day one of the most popular b-movie scream queens, along with Linnea Quigley, Michelle Bauer, and others.
Her future is still intact and very promising, her filmography very difficult to keep up with indeed!
Links
---
[Home][The Slumber Party Massacre][Slumber Party Massacre 2][Slumber Party Massacre 3][Sorority House Massacre][Sorority House Massacre 2][Hard to Die][E-mail]
---
© 2001 to present, The Old Hockstatter Place

This site is completely unofficial, and is not endorsed by anyone affiliated with the Slumber Party Massacre or Sorority House Massacre series - both © New Concorde/Horizons. All site material was produced by the webmaster, unless otherwise noted. Images, sounds, etc. are to be uploaded to your own server if used on other sites, along with credit to their rightful owners. Site best experienced using 800x600 or 1280x1024 resolutions with Internet Explorer.