---
Previously Unseen (special thanks to Beverly Gray)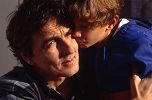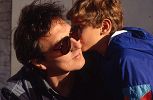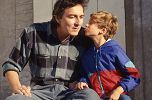 Script Excerpts (special thanks to Sally Mattison)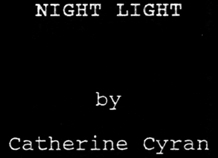 These include actual scene selections, floor plans, a deleted scene with Uncle Billy and young Ken,
a storyboard of Sarah's death scene, and notes Sally took of recommendations from Katt Shea Rubin!

Be sure to click each image to view the full size pages.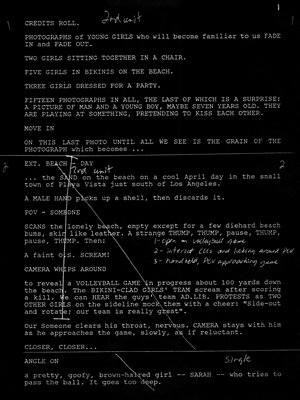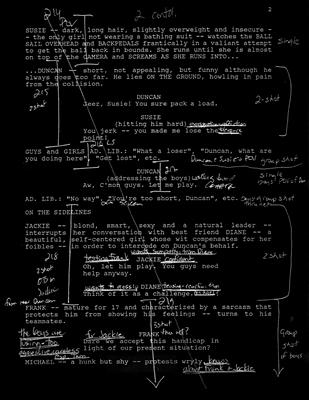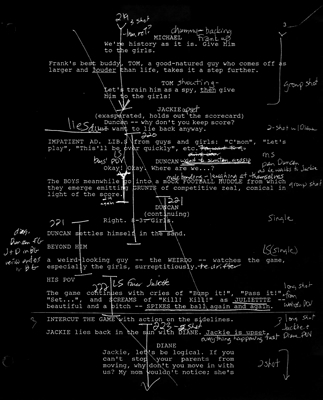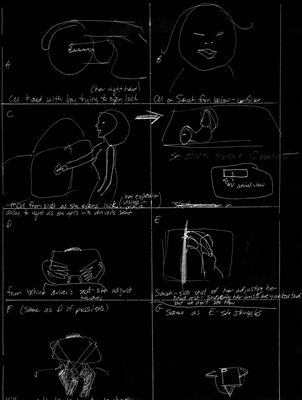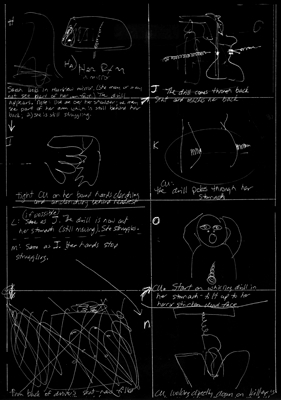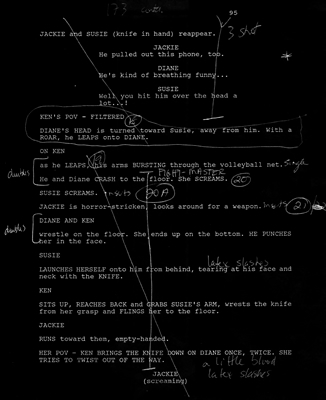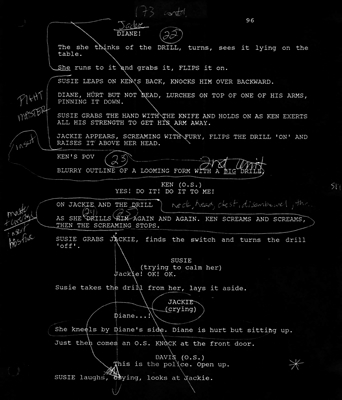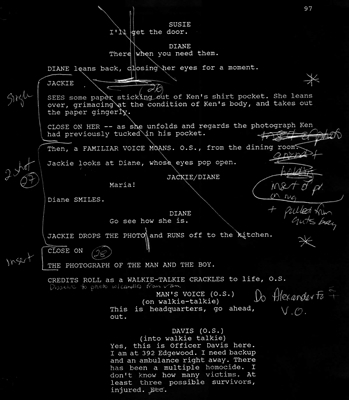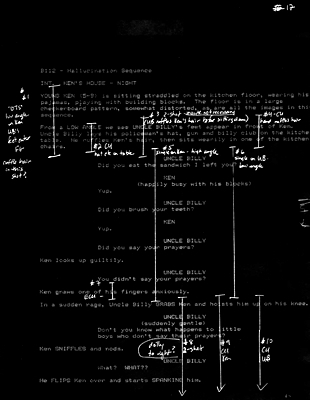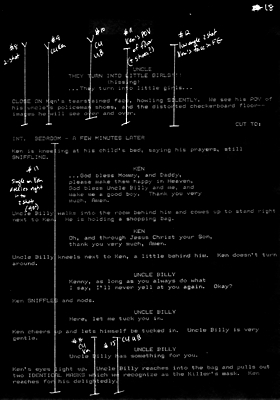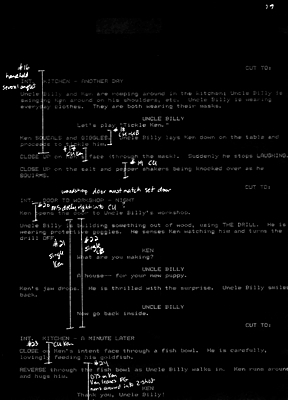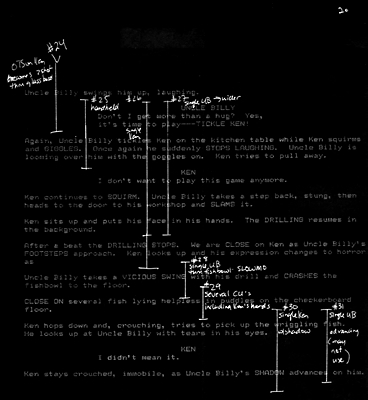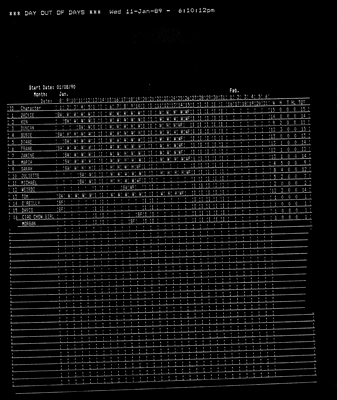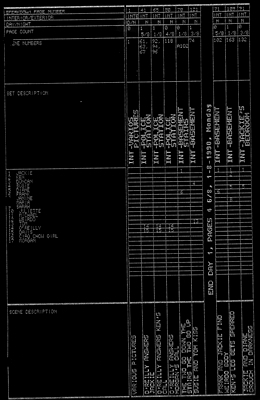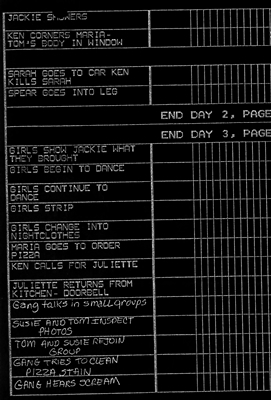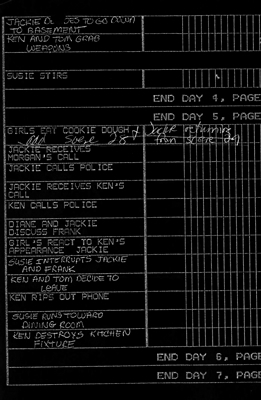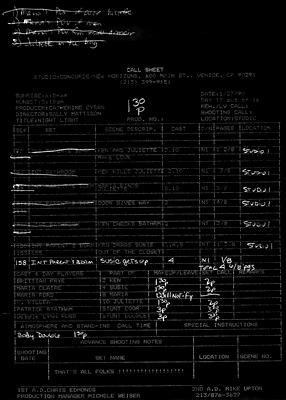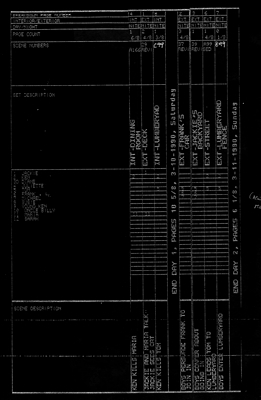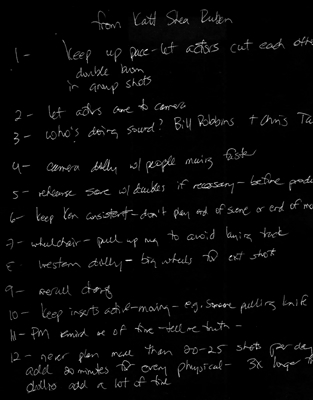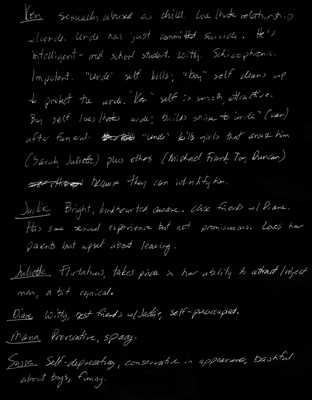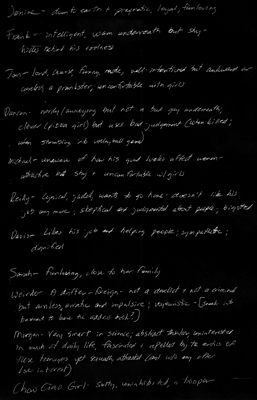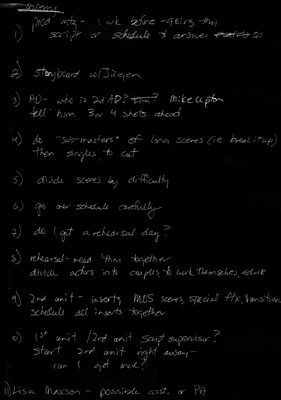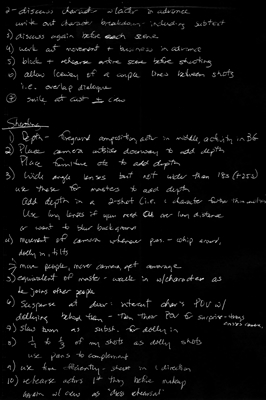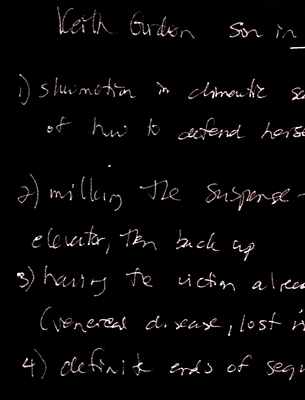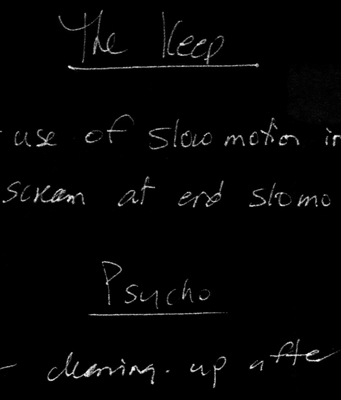 [Press Material]
---
[Home][The Slumber Party Massacre][Slumber Party Massacre 2][Slumber Party Massacre 3][Sorority House Massacre][Sorority House Massacre 2][Hard to Die][E-mail]
---
© 2001 to present, The Old Hockstatter Place

This site is completely unofficial, and is not endorsed by anyone affiliated with the Slumber Party Massacre or Sorority House Massacre series - both © New Concorde/Horizons. All site material was produced by the webmaster, unless otherwise noted. Images, sounds, etc. are to be uploaded to your own server if used on other sites, along with credit to their rightful owners. Site best experienced using 800x600 or 1280x1024 resolutions with Internet Explorer.